Online Kitchen Design - How to buy a kitchen from WKO?
Option A - Full Design Package.
Undertaking a major kitchen refurb can be a daunting prospect for many of us. With so many options and styles available not to mentions suppliers it can be a stressful undertaking. We recognise this and unlike many of our competitors we offer an on-line kitchen design and planning service to ensure your kitchen is correctly planned and the correct items are supplied.
Full colour 3D Images
With the help of 3D photorealistic images you will see your new kitchen come to life. Working together we can visualise your intended space right down to preferred interior finishes. We can show you options for kitchen worktops, flooring and décor to help you decide on the best choice of finishes before you buy.
Full Colour Elevations
Coloured elevations provide an extra level of detail so you have all the detail required in order for your kitchen fit to proceed accurately. Used in conjunction with the plans and 3D images your installer is provided with all the information needed complete your kitchen installation.
Scale Plans
Accurate plans are created from your supplied dimensions. We help you to understand requirements for electrical and plumbing installations. All kitchen plans are numbered and annotated and provide clear instructions to your installer of how your fitted kitchen should be installed.
Fully Itemised Quote
All WKO kitchen quotations are clear and easy to understand and detail exactly what components are included in your new fitted kitchen.
Technical Help
We support you or your installer throughout the entire process with any questions or queries you may have regarding our products.
Cost
£150.00 and we refund it when you make a purchase
Option B - FREE Quotation.
Free designs and plans are not something we do at WKO but for those customers who know exactly what they want we offer a free no obligation quotation service. We'll gladly supply a no obligation quotation from your own detailed lists. We aim to turn quotes round in a few hours but always within 24 hours. You can upload your plans directly from our home page.
Full colour 3D Images
Sorry, 3D Images are only supplied as part of the full design package.
Full Colour Elevations
Sorry, elevations are only supplied as part of the full design package.
Scale Plans
Sorry, Scale plans are only supplied as part of the full design package.
Fully Itemised Quote
From your supplied detailed list and plans we will provide a fully itemised quotation. Please don't sent us blank or architects plans unless they are fully annotated with the unit types required.
Download a Sample Design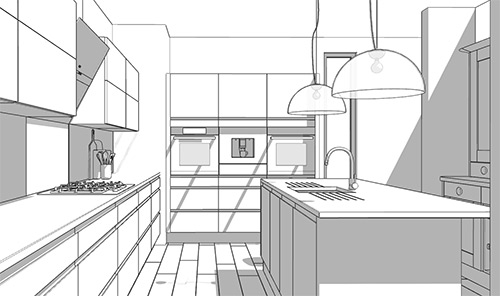 Download our FREE Kitchen Design sample document to see how detailed our design service is. Compare our designs to what you may have already received from the high street. We think you'll be impressed with the level of detail and the quality of our designs.
At WKO we promise.
High quality designs
High quality furniture
Lower prices
Rapid delivery
Great customer service